The multidisciplinary team behind Place.Guru
Meet the people that make communication about & with places simple and fun!
---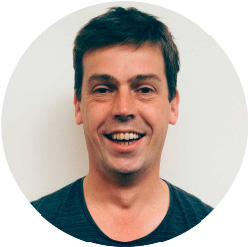 Christiaan Huizer
(1972) Founder
In many aspects he looks like a dinosaur compared to his team members, but being older does have its advantages, greater experience being a primary one. Thanks to earlier experiences in previous companies, he knows how to set up an organization, a team and how to make things work (together). His background in Internet sales & marketing has proven to be very helpful in the continuous development of the project.
Besides working on Place.Guru he assists his friend in her tea activities (www.beyourtea.eu). The spare time left he spends reading (i.e. on ancient history) and trying to be a good father for his two sons. His previous experiences and broad knowledge also allow him to understand the developmental processes of the project and to relate to each domain involved in it.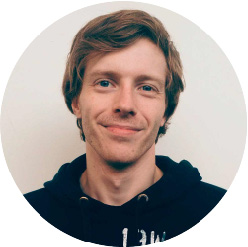 Sander Meert
(1989) Full Stack Developer
Thanks to his studies, which focussed on a lot of different aspects of web development, Sander has grown into a Full Stack developer. With his skillset he is able to work on every aspect of the site.
Even though he likes solving the puzzles of Back End development the most, he isn't scared of working out the designs. For our designers he is the best sparring partner they could dream of. For now, he is responsible for pretty much every implementation on the app.
Besides his job, he loves music, video games and spending time with his friends.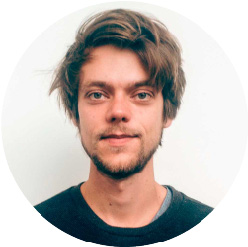 Thibault Verougstraete
(1988) Lead Designer
Thibault is a young, talented interaction designer demonstrating great understanding of what regular people need and is able to translate this understanding into simplified functions.
He would describe himself as an essentialist, keeping an overview and obsessed by finding the perfect solution. He has an evolutionary approach during the design process. In his opinion the best fitting idea survives.
Thibault is interested in music, art, design, UX, internet, network-effects, technology, the disruption of cryptocurrencies and many more. Last but not least, he loves travelling.